Of the 146 fatalities in the Triangle fire, several victims could not be identified by the time of their burial. These garment workers were buried in a quiet ceremony at Evergreen Cemetery in which Jewish, Catholic, and Protestant religious services were observed since the faith of the deceased could not be determined. The husband of victim Catherine Maltese identified one of her effects shortly after her burial and she was reinterred next to her two daughters that had also perished in the fire. In the weeks that followed, other families came to the painful realization that their relatives were among the remaining unidentified. But those discoveries did not receive the media attention that the initially identified victims did and their names were lost to all but their families.
Lacking this information, later historians had assumed these were young, recent immigrants without families or anyone that could identify them. That explanation never satisfied independent researcher Michael Hirsch, who has spent several years poring over manuscripts, newspapers, and official records to sift through the information and misinformation that had grown up around this tragic event. The Kheel Center is one of a number of repositories and agencies that has been honored to work with Hirsch and exchange information and contacts with him. As a result of his tireless research, Hirsch has recently rediscovered the names of the six unidentified victims.
The Kheel Center is honored and humbled to add the following six names to the Triangle Fire website victims list. The Kheel Center and Cornell University thank Michael Hirsch for allowing us to add these names so they can be commemorated with the 140 other victims on the centennial of this senseless tragedy.
---
Josephine Cammarata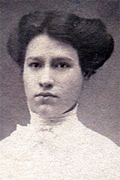 Age 17
Engaged to be married on Easter Sunday, she lived at 18 Cornelia Street along with victim Concetta Prestifilippo, listed below. The two may have been cousins.
---
Dora Evans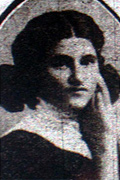 Age 18
An engaged Russian immigrant, she lived at 239 Watkins Street.
---
Max Florin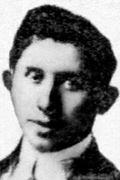 Age 23
A Russian immigrant, he was recognized as missing in the aftermath of the fire but his family and friends held out hope that he was still alive. A news story carried a plea from the family as to whether he was staying with friends. He was said to have been engaged to the Jannie Blanck, the cousin of Triangle owner Max Blanck. He lived at 171 Broome Street.
---
Maria Giuseppa Lauletti
Age 33
The Kheel Center became aware of her when we were contacted by a descendant. Hirsch's own research also found and confirmed the name independently. She was survived by five children but her younger sister Isabella Tortorelli died in the fire.
---
Concetta Prestifilippo
Age 22
Listed in various places as Mary or Rosa Prestifilippo, she lived at 18 Cornelia Street along with victim Josephine Cammarata, listed above. The two may have been cousins.
---
Fannie Rosen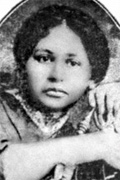 Age 21
An immigrant from Kiev who had been in the country for six months and had worked at the Triangle factory for two days. She lived at 716 E. 5th Street and had changed her name from Faiga Resnik.